We have fully licensed Miami Bail Bond agents, part of the largest independent bail bond network in the United States. When you need a bail bondsman in the greater Miami area, call us now at (305) 224-5266 .  Our team will arrange immediate posting of a bail bond for you at any time day or night.
Whether you have had an encounter with law enforcement on South Beach, Downtown Miami, Kendall, Hialeah or anywhere in the greater Dade County area…BailBonds.Com is standing by 24/7.
We have the inside knowledge of every jail in South Florida to post bail within minutes of your arrest.
In 1896 the city of Miami Florida came into existence. A sleepy little place in South Florida with a total population of 300.
Today Miami is a sprawling Metropolis of almost 6 million people and one of the top 5 tourist destinations in the United States. With a bustling city and a vibrant nightlife to match it…it's important that if you are arrested, you have a bail bondsman with the most experience in South Florida at writing a bail bond.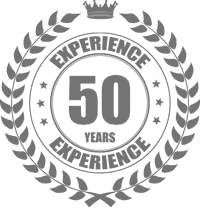 Our Miami bail bondsman agency is located within walking distance of the Miami-Dade county jail; also known as the pre-trial detention center. For over 50 years we have been Miami's most trusted and experienced bail bonds company. Our service area consists of all of Miami-Dade county. Our offices are at 5770 NW 72nd Ave Miami, FL 33166
We write criminal AND federal bail bonds in Miami and the surrounding Dade County area. You can pay your bail bond by credit card or on the telephone. For immediate release please call (305) 224-5266
We never close, and Miami / Dade County bail agents are available 24 hours a day 7 days a week. We are family owned, professional and will get you immediate release from jail.
When a friend or a family member is arrested, you need bail bond fast. And there is no better choice for a bail bondsman in Miami.
The purpose of a bail bond is to ensure the appearance of a criminal defendant in a court, and this is why it's important that you understand how the bail process works in Miami-Dade County.
For fast bail bond, please bring the following information with you to our offices in Miami. 
Your ID, and the name of the person being bailed out.
Premium in the amount requested by the bail agent
Collateral documents that may be required to establish the bond, such as a mortgage statement or motor vehicle title.
Miami-Dade County Jail And Court Information:
Miami Metro West Detention Center

Address: 13850 NW 41 Street, Miami, Fl. 33178 Map
Facility Phone:(786) 263-5101
Information Regarding Visitation:
(786) 263-5154 or (786) 263-5155 and (786) 263-5156 Hours(7am-11pm)
For visitation children, 17 years and under need a Birth Certificate and School ID if of school age.

Miami And Dade County Court Info

Address: 73 W Flagler St, Miami, FL 33130 Map
Phone:(305) 275-1155
Court Website

Miami Pre-Trial Detention Center

Address: 1321 NW 13 Street, Miami, FL. 33125 Map
Facility Phone: (786) 263-4100
For visitation children, 17 years and under need a Birth Certificate and School ID if of school age.
Turner Guilford Knight Correctional Center In Miami

Address: 7000 NW 41 Street, Miami, Fl. 33166 Map
Facility Phone: (786) 263-5600

Miami Training and Treatment Center

Address: 6950 NW 41 Street, Miami, FL. 33166 Map
Facility Phone: (305) 470-2850

Women's Detention Center

Address: 1401 N. W. 7th Avenue, Miami, Fl. 33136 Map
Facility Phone: (786) 263-4600
How does Miami Bail Bonds work?
First you call us at (305) 224-5266
Then during the first phone consultation, we will collect information about the accused's situation. If you choose to purchase a bail bond, you will need to sign bail bond documents including a: Bail Bond Application, a Bail Indemnity Agreement, and a receipt.
We also have a bail bond application in Spanish.
Our Miami Bail Bonds office can process your bail bonds request over the phone and have a bail bondsman meet with the accused in jail . After the paperwork is finalized, a licensed bail bond agent will "post" the bond at the South Florida jail that the accused is at.
There are many choices in selecting a bail bondsman, we appreciate you selecting BailBonds.com for Miami / Dade County / and South Florida.