Aventura Bail Bonds agents are ready to serve.
Friendly Aventura bail bond agents are on deck to service you with any kind of bail bond you might need. Let us help you get speedy release on bail. It could be a difficult fact to deal with your buddy or relative being in prison, it happens to many citizens each day. Our many years of experience will make the process easier for you. BailBonds.com/Miami is devoted to making the bail process fast, trustworthy, simple, and confidential.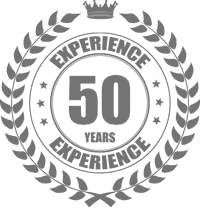 Our professionalism stands out. We will be able to help secure a person's release while they expect trial. Our Aventura bail bonds company can get you out of jail for a small part of what the particular bail is worth and reunite you with your family and friends. Sitting in jail without the comfort of acquaintances and family could be a harrowing experience before any trial. It's to the benefit of the accused to spend the dates between arrest and trial preparing with a lawyer for what's to be expected the day to be met in front of a judge.
Our people aren't here to make assumptions if the prisoner is guilty or not, we are only here to assure dispensation of a bail bond so that the accused can properly prepare for the critical date of trial. If the accused has any history of drug abuse then in certain cases we might issue regular drug tests.
BailBonds.com Miami knows Aventura
Our Aventura bail bondsman are professional, understand the strain and conceivable clumsiness of establishing contact with a bail bond agency. We can aid you in making the right decisions in posting bail for someone.
Every day we help folk just like you bail a loved one out of jail. We comprehend that people make silly errors, our Aventura bail bond specialist will use our know-how to keep a person on track for making the date to see the judge. Our aim is to help families and friends to the best of our ability with getting release on bail bonds for those you care greatly for.
Being bail bond professionals we need to make sure the accused does not break the law before meeting with the judge, this customarily implies we would like that the accused have a career and steer clear of any scenarios that may lead to an indiscretion being committed.
Call BailBonds.com Miami at : (855) 224-5266
Miami-Dade County Jail Locations
Metro West Detention Center

Address: 13850 NW 41 Street , Miami, Fl. 33178 Map
Facility Phone:(786) 263-5101
Information Regarding Visitation:
(786) 263-5154 or (786) 263-5155 and (786) 263-5156 Hours(7am-11pm)
For visitation children 17 years and under need a Birth Certificate and School ID if of school age.

Pre-Trial Detention Center

Address: 1321 NW 13 Street, Miami, FL. 33125 Map
Facility Phone: (786) 263-4100
For visitation children 17 years and under need a Birth Certificate and School ID if of school age.
Turner Guilford Knight Correctional Center

Address: 7000 NW 41 Street, Miami, Fl. 33166 Map
Facility Phone: (786) 263-5600

Training and Treatment Center

Address: 6950 NW 41 Street, Miami, FL. 33166 Map
Facility Phone: (305) 470-2850

Women's Detention Center

Address: 1401 N. W. 7th Avenue, Miami, Fl. 33136 Map
Facility Phone: (786) 263-4600
There are many choices in selecting a bail bondsman, we appreciate you selecting BailBonds.com's Aventura.